FMP is the best partner
for enterprises seeking to issue e-invoices.
Formosan Magazine Press(FMP) has been dedicated to publishing foreign magazines in Taiwan since 1946. We are a distributor of more than 1000 kinds of foreign magazines, including the magazines from the U.S.A., Europe, Japan, Korea, and so on. With millions of magazines and newspapers circulated yearly, we have become the most reputable and biggest foreign magazine distributor in Taiwan.

We are also seeking opportunities to expand our business. Since 2012, we have assisted Microsoft in introducing e-invoices. To that end, we have had an e-invoice Value-Added Center since 2017. We believe that our professional and experienced team will provide you with exemplary service.

Our professional staff and techniques make us confident that FMP can live up to your expectations.
Our Development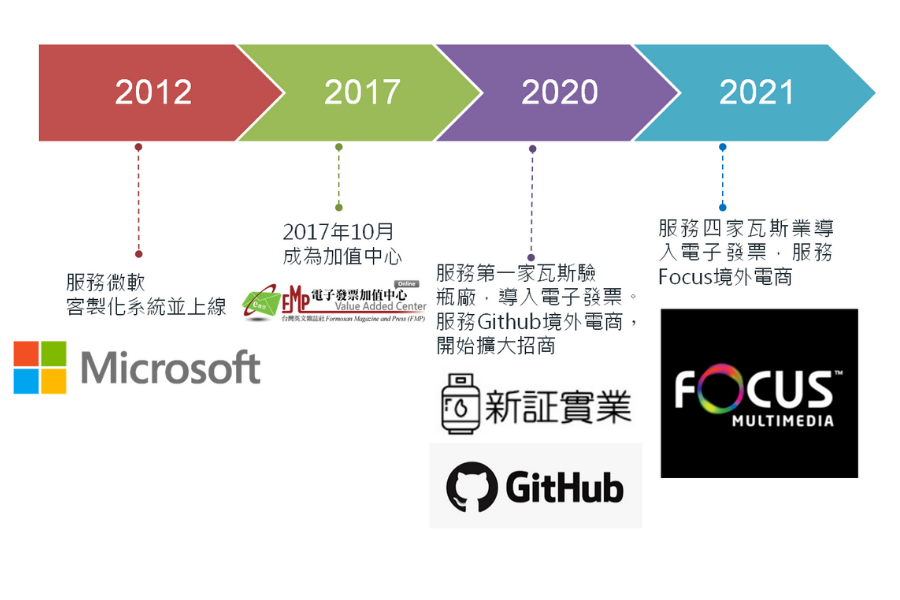 FMP E-invoice service history
| | |
| --- | --- |
| 2012 | Microsoft Taiwan E-invoice service released online |
| OCT,2017 | FMP set up a Valued-Added Service Center |
| Dec,2017 | Xin-Zheng Gas E-invoice service released online |
| Apr,2020 | Cross Border E-Commerce: GitHub E-invoice service released online |
| Nov,2020 | Ming-Xin Energy E-invoice service released online |
| Jan,2021 | Zaixing Gas DetectionE-invoice service released online |
| Jan,2021 | Gaoxing-Energy E-invoice service released online |
| Jan,2021 | JinYuan You Industrial Co., Ltd.  E-invoice service released online |
| Mar,2021 | Cross Border E-Commerce: Focus E-invoice service released online |
| 2022 | FMP is certified to ISO 9001.ISO 27001 |